Introduction
Vicidial is an open-source software to provide call centre solutions. It is free to use by anyone as per their needs. It is an asterisk-based PBX system to support all types of call centres that are inbound, outbound, and both with mail support.
Inbound call centre agents handle queries from current and potential customers related to product or service queries, technical support, accounts management, appointment scheduling, complaints or other issues.
The blended call centre is equipped to handle both incoming and outgoing calls, allowing agents to make and receive calls as demand and strategy dictate.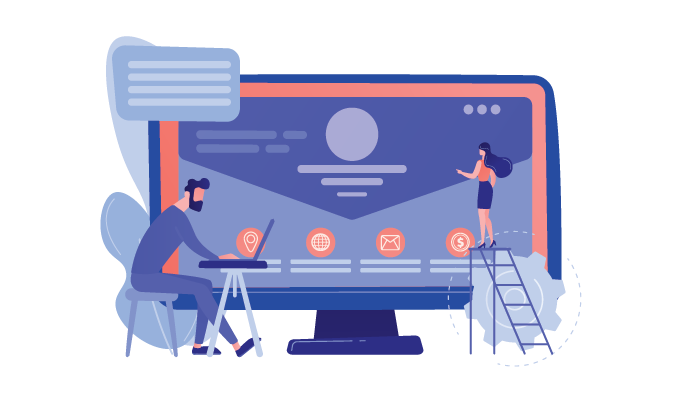 Outbound call centre agents make calls to current or potential customers on behalf of a business or client. The calls may be for telemarketing, sales, fundraising, scheduling, surveying or other purposes.
It uses Zap(T1/E1/PSTN), IAX or SIP trunks and SIP/IAX/Zap phones.
Features
Call conference : The agent can add the other agent on a live call with the customer as per his need without call disturbance and call interruption.
Voicemail drop : You can get pre recorder voice messages directly to the customer/recipient without ringing the phone and disturbing them. They use their free time to read and reply.
Interactive voice response(IVR) : Using the call menu(IVR) to give a choice to the caller and direct the route to the proper agent. For example, we will create an IVR that allows the caller to go to sales, technical support or complaint queue. It engages the caller and directs to their interested domain of agent and saves his time.
Versatility : It is an Internet-based solution that allows the agent to work from almost anywhere. If your agent has an internet connection, a computer, and a phone, VICIdial makes it possible for them to work from your contact centre, their home, or just about anywhere else in the world.
Integration with any CRM software : It can integrate with various popular CRM systems, even with those that allow web-based integrations.
Real-Time Reports : VICIdial can also provide reports showing daily call counts, sales, and DNCs. You can also monitor agent phone calls with VICIdial's "click-to-listen" feature.
Predictive dialer : Ability to utilize call metrics to predict when agents will be free to take the next call. Another part of it is that they dial multiple numbers at the same time. The goal is to call the correct number of leads at the right time to ensure maximum agent utilization. Predictive dialers supply agents with a steady stream of calls with little-to-no downtime.
Integrated call recording : You can automatically record all calls being received by the agents or allow the agents control over when they can start or stop recording calls. It can be recorded for later reviewing or monitoring of quality.
Common Support issues that we see
Vtiger integration with Vicidial

Abnormal call drops or campaigns stopped
Our service offering includes:
Asterisk & vicidial Installation

Asterisk & vicidial Configuration

Training for inbound and outbound call

Custom API and CRM Integration

AMD Detection and much more
Why Choose Us
We understand that a single minute is essential for you too. Therefore we provide support and services right after confirmation of the issue from you. We provide consultation, installation and configuration of VICIDIAL. Our expert team can solve all the problems within a fixed time to help and save your time. They can customize the solution or add additional functionality as per your requirement, and they are available at your comfort time for discussion. Our dedicated support team is always available for assistance and gives support to your solution.