Web, Mobile Application Development Using React JS:
Gventure Technology is the most popular web, mobile applications Development Company in India which offers excellent, business-specific React JavaScript-based web, mobile development solutions that handle a lot of data, information with synchronization. We have the expertise to utilize this open-source Javascript, i.e. React JS framework, to develop and build user interfaces.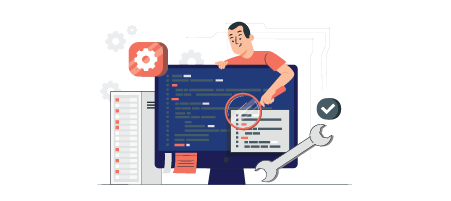 What is React.JS?
React JavaScript (React JS) is mainly used to build an interactive user interface. It is basically used to develop single-page or responsive web and mobile applications. It is well managed by Facebook, developers' communities and companies. The main objective of Facebook is to create an extensive library that can fully handle big applications in the market because of React. JS is one of the top-rated Java Scripts in the market today.
Advantages of React.JS:
Open Source JavaScript: React. JS is a top-rated open source, and high-quality library uses for various web, mobile application development. It accesses a lot of handy applications-tools and provides a productive user interface.

Stable Coding System: In this React. JS, you can get stable coding done by the developers, and it's ensured that every small change won't affect any parent structure, which is the advanced feature and provides a code stability feature.

SEO-Friendly: Our unique web and mobile applications which have been developed by React. JS supports the various SEO-related activities to rank the top search engines like Google, Yahoo, Bingo, etc.

Productive Mobile App: React. JS allows building isomorphic, convenient mobile apps which give profit-oriented installations on mobile devices.
Gventure Technology Is An Award-Winning Company for React JavaScript Development:
Gventure Technology always supports the diligence and adaptability of React. JS library to build an interactive user interface for business enterprise applications. React.JS is widely known for its resilience and convenient features. According to the current opinion of the software companies, they are likely to prefer React.JS open source libraries to make the design & development of complex React. JS Web and Mobile applications because it gives excellent user interfaces or exceptional features. We have delivered many top React.JS development projects with a proven track record for various industries.
Our React JS Related Services:
React JS UI/UX Development

React JS Custom Development

Maintenance and Support Services
Why Gventure Technology?
Offering Customized Solutions

Dedicated Developers team