PBX (Private Branch Exchange)
GVenture owns its PBX, which is known as GPBX. GPBX, a PBX that can be used as the hosted PBX and as a white label product for resellers. The GPBX is a white label product that enables you to sell a private branded cloud PBX system to small to medium-sized businesses.
Hosted Partner Solution : GPBX is a system built, delivered and managed by us. Under this model, the GPBX is owned, operated and located at the vendor's site instead of the client.
White Label Cloud : PBX, in which anyone can use the PBX and rebrand it by changing its name and logo. A white label product is not easy to develop, yet we have done it successfully to be quickly and easily integrated into another manufacturer's products.
A hosted PBX can be accessed via an IP network as it is a cloud-based PBX. A traditional PBX or a simple PBX is costly as well as requires ongoing maintenance and training.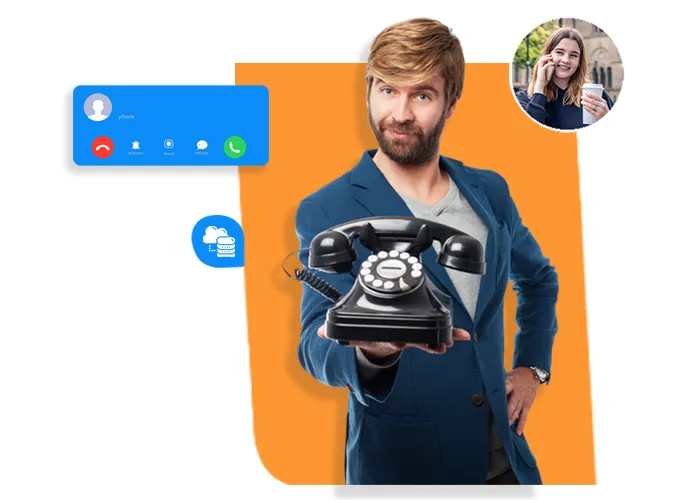 GPBX is authorized under the GNU General Public License (GPL), an open-source license. It can be manually installed or reconfigured, including the Asterisk, system OS, PBX GUI, and various dependencies.
GPBX Key Features at Glimpse
The free GPBX is heavily full of options that will shape your business communications within the absolute best method.
Product Details
Graphical Report of Active Campaign
Why Choose GVenture GPBX?
GVenture Technology has been leading with supremacy in VoIP technology. We're rated as Top Agency on Upwork. Our white label PBX will offer a white-label option as one of several channel strategies, alongside agent and traditional reseller programs.
Free trial to allow you to judge our services.

Providing you with the best and affordable plans.

A white label product.

Having 8+ years of excellence.

Discuss your problems over Skype at any time to cover any time zone.

Our skilled developers have a lot of experience to handle any challenges.
Description
Our clients are satisfied with our work because we provide the best solutions for their business to grow and increase their revenue. Our services give excellent results. Several clients are using our solutions. Our developers can develop any type of solution for your organization. We provide affordable solutions so you can use this money for other work.