Build Rich Quality Backend Website with Using Node.JS Development:
You have to build that type of website with a solid and efficient backend and give an impressive front-end experience at affordable cost prices. It is a fact that without a powerful engine, a car cannot win a race, so the same applies to the business website, i.e. without a strong, efficient front end presence. Gventure Technology has a proficient Node. JS developers who have excellent work knowledge, skills about Node. JS Development for giving a unique web backend for your business website by using Node. JS platform. We have leveraged the power of developing the website using the node.js development framework because we have delivered several web development projects to clients by using our expertise in Node. JS development.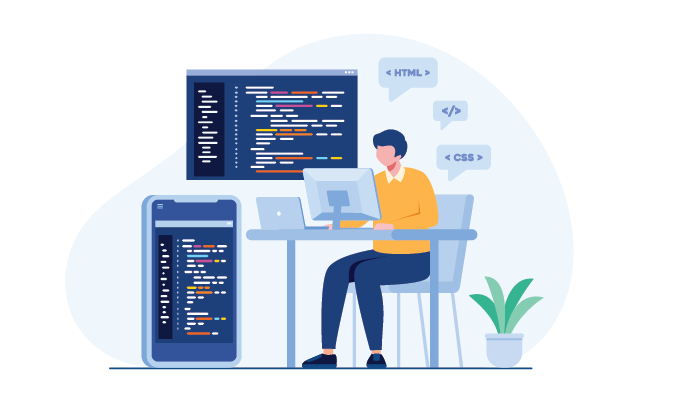 What is Node.JS?
Node. JS is an open-source, cross-platform, JavaScript runtime environment that facilitates different platforms like Windows, UNIX, Linux and Mac OS. It executes JavaScript code at the server-side and gives permission to develop the web application by a single programming language instead of different languages. Node.JS is a robust JavaScript-based framework that ensures paced web and mobile applications.
Why Choose Node.JS Backend for Application Development?
Node. JS is a server-side technology that uses the same Javascript Language on both the front and back ends. We are mentioning some reasons for choosing the node. JS frameworks for the development of real-time applications are as under:
Real-Time Applications

Fast Applications

JSON in database

Single Code

Lower Cost

NPM Support

Rich web applications
Using Node.JS Framework, Gventure Technology is one of India's best web and mobile development companies, which built a Node JavaScript framework on Google Chrome's JavaScript V8. Our Software developers have several years of experience in Node.JS development. They always commit to delivering on-time multiple types of development projects with quality, rich, efficient and cost-effective web and mobile applications.
Why should hire Gventure Technology for Node.JS Applications Development:
Customizable Node. JS Applications

Highly Skills & Experienced Developers

Cost-effective Web Consulting & strategy

Effective Node. JS Backend Solutions

Affordable Node. JS Applications

Bug-free Node. JS development