CRM Dialer Introduction
CRMDIALER is an intelligent and predictive dialer that is used to manage your business in multiple ways. It is built for everyone from simple to complex business requirements. It can be used for sales operations, inbound and outbound calls, small to medium and large organization call centres. It is helpful to improve your business productivity and revenues from day one.
The inbuilt CRM helps in profiling prospects and understanding their needs. It also helps in building relationships with customers by providing the most suitable products and enhanced customer service. It integrates back and front office systems to create a database of customer contacts, purchases, and technical support, among other things.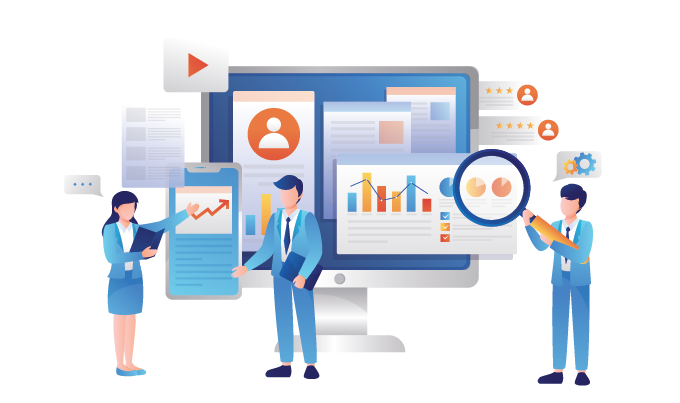 CRMDialer helps to get more leads and make good relationships with the customer. It can be used to provide support, solving complaints, product sales, etc. and update all information in CRM.
CRM DIALER is a web-based application with all features of the call centre in an attractive way. It gives freedom to the agent to work for your call centre from their home or just about anywhere else in the world.
How is CRM Dialer Beneficial for you ?
Manual Dialer is the most basic Dialer, which is hardly used in the call centre. It does not meet nowadays call centre requirements. An intelligent dialer enables a preview of detail about the contact before dialling. It saves time by automating repetitive and monotonous tasks. Therefore, we provide Best Dialer, which meets all requirements of any type of call centre (inbound, outbound, mixed calling). If you're a start-up with only a handful of employees or a big operation, you can benefit from using CRM Dialer. Its smart dialling makes your agent entirely focus on the call to achieve their required goal.
If you are looking for any of the below requirements to improve your business, then you are at the right place for the most suitable Dialer:
Improve agent performance

Boosts employee as well as customer satisfaction

Nurturing customer relationships

Increase work flexibility

Survey and market research

Inbuilt security features

Hire remote employee as an agent
Features
Dynamic Caller ID: Increase pickup rate, if your leads are present in various locations
Agent and Dial list prioritization: Prioritize agents by their skills domain and lead importance help to improve the efficiency of call centre/business.
Agent callback calendar : Popup the lead, which is prioritized by the agent in their follow-up calendar.
Appointment calendars : Easy to schedule and cancel appointments with the integration of Google calendar.
Inbuilt Call Recording : Record all or selected calls for quality monitoring
API Capabilities : Integrates API services with Dialer to boost productivity
Blended, inbound, outbound call : Unlimited calling for all types of a call centers to provide better efficiency
Conference Calling : Provide facility to adding more agents on a live call without disturbing the current call.
Inbuilt CRM : Use our inbuilt CRM with all features which effectively manage all leads and customers.
Agent Status : The manager can track or review the agent performance and provide personalized feedback to every agent
Click to call : Intelligent call automation, progressive or predictive dialling to beat your competitors to incoming leads. Manage automatic call lists to gain maximum use of time and data available
CRM and Lead management system : Easily manage all calls, emails, tasks and more from any device.
Graphical Report and analytics : Live Dashboard, agent performance, Track live leads and campaign activity.
Marketing Tools : Generate more hot sales-ready leads by using progressive and auto dialling.
Web-Based Dialer : Call anytime to anywhere without sip softphones, cell phones or landline with no extra fees or downloads required.
We offer services including
Free consultation

Installation

Customization

API Integrations

CRM Integration

24*7 support
Why Choose Us
We understand that a single minute is essential for you too. Therefore we provide a complete call centre solution with integration of APIs and CRM as per your choice and support, which is the best experience. We have a strong knowledge developer team that can transform your business idea to productivity and a dedicated support team always available for assistance. We know how to help you and serve you the best service ever.